Join your colleagues and invite your family and friends to be a part of Team Mosaic to "give back before giving thanks" FROM HOME on Thanksgiving morning, November 26th.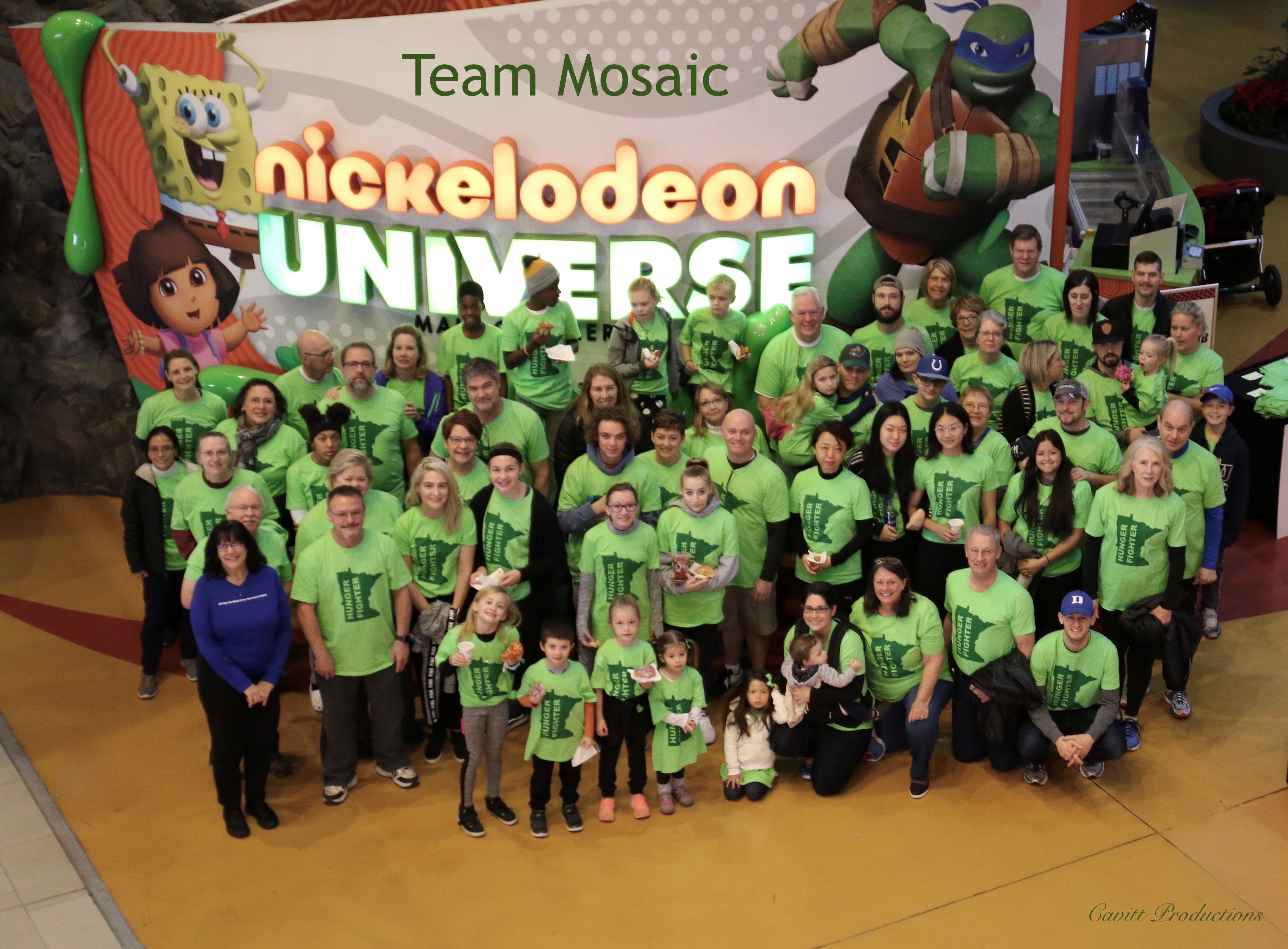 Mosaic, participating since 2010, proudly supports the Walk to End Hunger! Together we'll support hunger relief for the 1 in 8 Minnesota families facing hunger in our urban, suburban and rural communities.
The Virtual Walk to End Hunger will start at 10am with a 30 minute program filled with entertainment, cooking segments, surprise guests and more! Hungry for more? Stay tuned for the "Kids Table" program, a short 30 minute program happening immediately after the main Walk to End Hunger program for the kids!
Mosaic is also a proud sponsor of Team Mosaic, donating $100 per walker registered to the team. By registering for this event, you can directly support 9 different hunger relief organizations, all working to end hunger in Minnesota!
To join Team Mosaic, click "Join Team" on the right and enter the code you received by email.
Amber Sluzacek

Eric Sluzacek

Alicia Severson

Vincent Carpenter

Elias Carpenter

Lincoln Carpenter

Louisa Ward

Susan Ward

Lily Ward

Talbot Ward

Dallas Steiner

Sophie Steiner

Isaac Steiner

Maddie Beatty

Jennifer Ringkob

Benjamin Ringkob

Andrew Ringkob

Reid Sorenson

Andrew Sorenson

Wyatt Sorenson

Ethan Sorenson

Peng Zhao

Audrey Zhao

Andy Zhao

JULIAN STUMPF

Justin Carpenter

NOLAN STUMPF

BRUNO STUMPF
Our Supporters
Crystal Carpenter

October 2020
There are no top donors to display.