Join your colleagues and invite your family and friends to be a part of Team Mosaic to help make November, No Hunger November by participating in the Walk to End Hunger.  Hunger doesn't just last for one day - and this year neither does the Walk to End Hunger! Visit the Walk to End Hunger at the Mall of America anytime throughout the month of November to participate.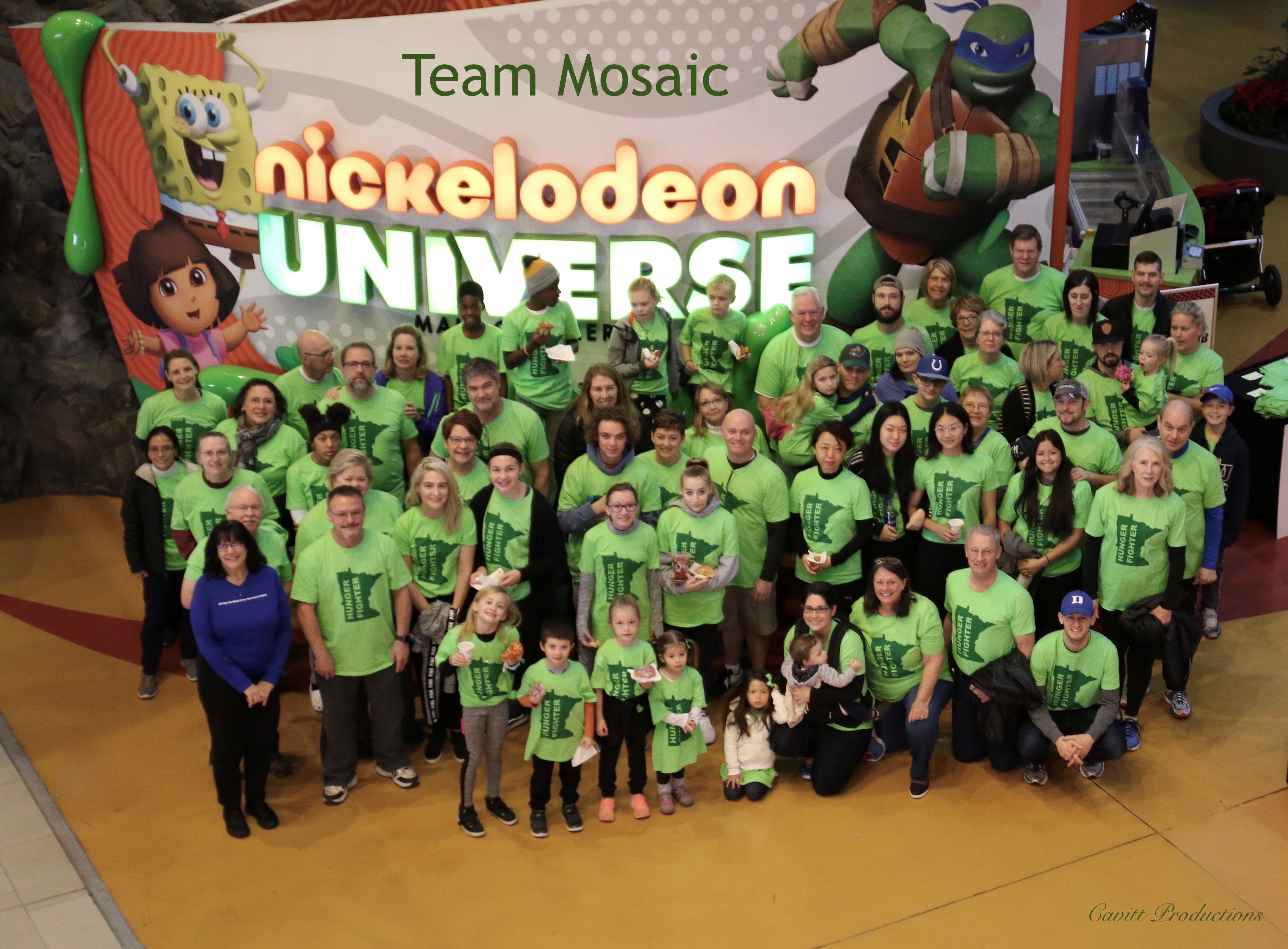 Mosaic, participating since 2010, proudly supports the Walk to End Hunger! Together, we'll help find long-lasting solutions to hunger for the 1 in 9 Minnesotans facing food insecurity in our urban, rural, and suburban communities. 
Mosaic is a proud sponsor of Team Mosaic, donating $100 per walker registered to the team. By simply registering yourself and your family for the event, you can directly support 8 hunger relief organizations, all working to eliminate hunger in Minnesota. 
To join Team Mosaic, click "Join Team" on the right and enter the code you received by email. 
Michelle Richmond

Lily Prueher

Reid Sorenson

Andrew Sorenson

Wyatt Sorenson

Ethan Sorenson
Our Supporters
Karin Bertolini

November 2021

$25.00
Karin Bertolini

November 2021

$25.00